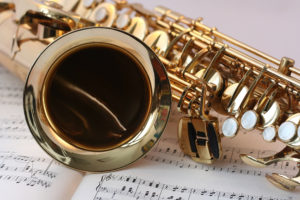 Whether braces or clear aligners, your child can expect a few changes after beginning their orthodontic journey, especially if they play the flute, clarinet, saxophone, or another instrument. Your little one doesn't have to stop playing while wearing braces, but there are a few things you need to know to make the transition easier.
1. Speak to the Band Director
Braces will affect your child's ability to play woodwind or brass instruments for a couple of weeks. Speak with their band director to ensure they are in the loop if they notice any differences in your child's playing.
2. Timing is Everything
If your child has a concert or performance coming up, wait until after the big day to get their braces. This will ensure months of rehearsing aren't affected by their ability to play during the adjustment period.
3. Stock Up on Dental Wax
Don't be surprised if your child has some irritation from the brackets and wires rubbing on the inside of their lips. While their mouth will form calluses in time, dental wax will cover rough patches to ease discomfort in the meantime.
4. Practice Makes Perfect
The more your child plays, the quicker they will adjust to playing their instrument. As they say, practice makes perfect. With a little patience, they'll be playing like normal in no time at all.
5. Encourage Breaks
Adjusting to playing with braces can frustrate your child. They may play more to get through the transition quicker, which can increase the risk of oral sores. Although they may want to practice more than ever, encourage them to take more breaks to keep their mouth from getting too sore.
6. Offer Support
Let your child know that it will get better, and they'll be playing normally soon. Encourage them to keep trying. In a couple of weeks, they won't think twice about their braces before picking up their favorite instrument.
7. Remove Retainers When Playing
After your little one finishes their orthodontic treatment, they will have to get used to playing their instrument without their braces again. They will also be given retainers to prevent their teeth from moving back into their previous positions. While they'll be instructed to wear them as much as possible, they can take them out when playing their instrument.
Although your child will have to adapt when playing their instrument, they will adjust. In no time at all, they will play like a pro while being one step closer to straight, healthy teeth.
About Dr. Aaron DeMaio
Dr. DeMaio earned his dental degree from the Connecticut School of Dental Medicine and has regularly continued his education in various specialties, like cosmetic dentistry and orthodontics. He is a proud member of various professional organizations, including the American Association of Orthodontics and the American Dental Association. Request an appointment through our website.