Advanced Orthodontic Technology - Western Massachusetts
Better Instruments for Better Results
As you can imagine, straightening someone's teeth and giving them an eye-catching smile requires a lot of precision and personalization, which is why we have invested in some of the most advanced orthodontic technology in Western Massachusetts available today. The equipment below allows us to see more during your visits, take exact measurements, and overall ensure a successful and smooth process for children and adults alike.
iTero Digital Imaging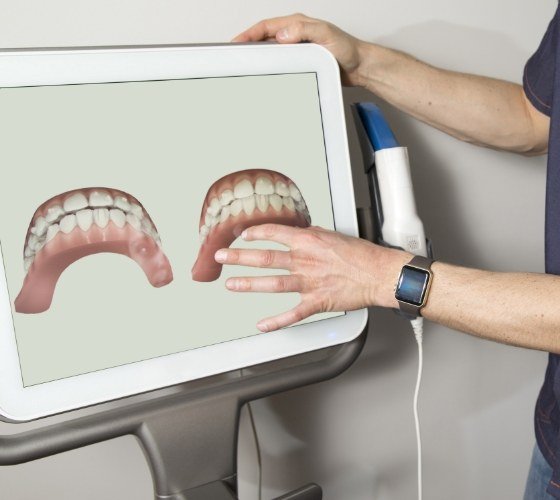 Digital impressions enable us to create a model of someone's bite so we can better evaluate the teeth's alignment, and it also helps us explain certain parts of the treatment to the patient. In the old days, impressions were made using a mold, messy dental putty, and a very uncomfortable five minutes. Now, we instead use a small device to simply scan the teeth that makes a pristine digital impression in less than five minutes. The result is better and the experience is easier, plus we don't have to waste time on retakes!
Planmeca and Dentsply Sirona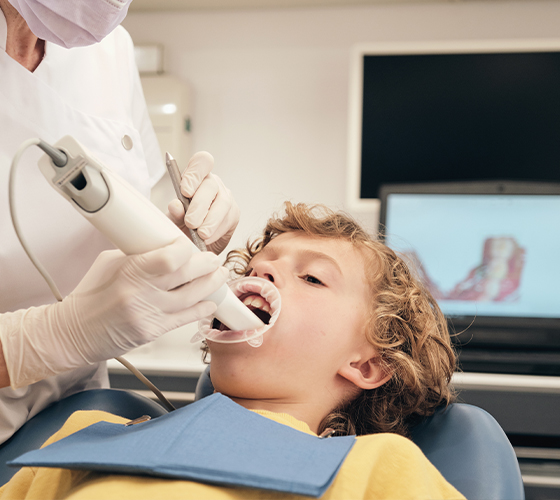 The PLANMECA® ProMax® 3D provides 3D imaging and X-rays that capture every aspect of a patient's teeth, facial structure, and oral tissue down to the tiniest detail. This technology is also safer than conventional X-rays and CT scans for our patients, reducing radiation exposure to a very minimal level.